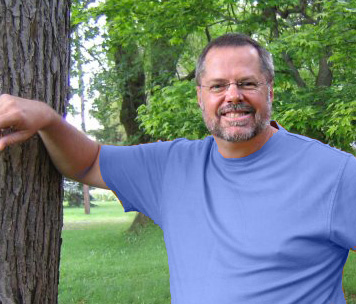 I am a sensitive, emotionally connected man who has taken life's challenges as growth opportunities. I believe all people are on a spiritual journey and respect where people are in the process.
I am intuitive and use my skills in the treatment room. I skillfully feel body tissue to learn what treatment is appropriate for each person.
I value and welcome all people. I accept men and women, all races and ethnicities, gay or straight, and all spiritual walks. Our differences add to the joy in the beauty of life.
I've been practicing massage since 2001 and have received training from a variety of sources:
Educating Hands Massage School–Swedish Massage
Myofascial Release (John F. Barnes)–pain treatment specialty, soft tissue work.
Craniosacral (John Upledger)–subtle body work for those with intense pain.
Chad A. Wright, COTA, ACBT. Chad is the founder of Connective Therapy.
Continuing education in Ortho-Bionomy, subtle bodywork that lets gravity bring balance to the body.
I'm certified as a Bodywork Therapist (ACBT) by Associated Bodywork & Massage Professionals (ABMP) for over 500 hours of professional training. I have served as a massage instructor at the Carmel School of Massage & Healing Arts since 2012.
I believe that emotional pain can be carried in physical ways, and I'll work with you to help identify your own personal connections. I endeavor to be an empathetic practitioner, and to that end I've worked with Mark E. Smith, ACSW, Family Tree Counseling Associates Director, to hone my skills in listening, emotional recovery, and deep process.
Prior to my career as a massage therapist, I was an educator and director of children's camps. I study genealogy, enjoy live theatre and musicals, and do volunteer work for several organizations. I am active in Salem Lutheran Church.
Please see the contact page if you'd like to make an appointment. I look forward to meeting you and working with you to reduce your stress and pain.